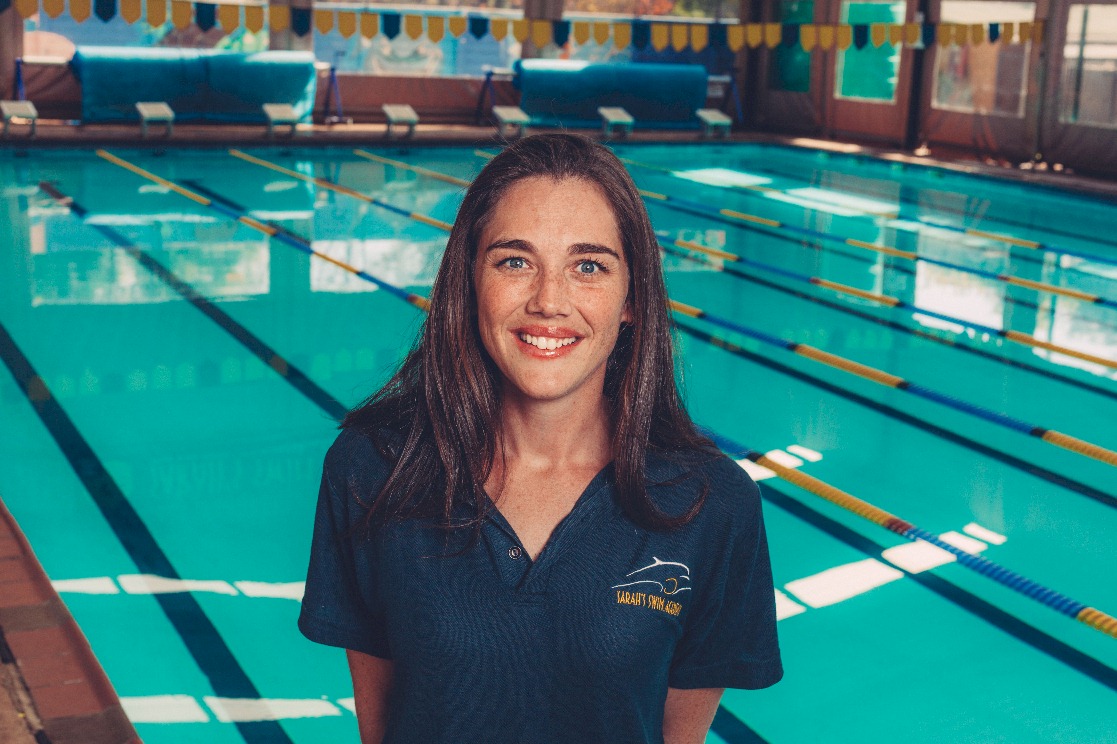 My name is Sarah Groenewald (nee Jonsson) and I have always had a love for the water. I started my swimming career at the age of 2 and have enjoyed many achievements since then, from breaking my first school backstroke record to swimming my first Midmar mile at the age of 10 in 30 minutes. I swam competitively for Parktown High School for Girls where I obtained my half colours in swimming.
After school, I qualified in sports massage and aromatherapy. By chance one of my massage clients asked me if I was able to correct her daughter's stroke so she could take part in her school galas and her husband wanted to learn to swim. This is where my swimming teaching and coaching career began.
In 2004 I did the Swimming South Africa (SSA) Learn To Swim (LTS) course. I am trained in division 2 and 3 (6 – 42 months) Aquatots Swim Program, teach LTS (3 years and up), adults and give stroke correction lessons to my older students. I have completed the American Swimming Coaches Association (ASCA) level 1 (Foundations of Coaching), level 2 (Stroke School), level 3 (Physiology School) and level 4 (Leadership School) as well as attended the Dryland Concepts to Maximise Swimming Performance course run by ASCA. I recently completed my Swimming South Africa Coaching Level 1 course.
I attended the ASCA World Clinic in Jacksonville, Florida in September 2014. Here I completed, dry land training school for age group swimmers, coaching the novice swim team and LTS through Swim America. The highlight of my career was coaching alongside Olympic coaches Head Coach Sergio Lopez Miro (Bolles School, Florida), Head Coach Kunio Kono (University of New Mexico), Head Coach Dave Salo (University of Southern California) and Head Coach Tim Wise (Yale University).
I am registered with SSA and ASCA. I have completed the Professional Baby Swimming Teaching Association's (PBSTA) course. My CPR and First Aid Level 1 are up to date and I am insured through the South Africa Water Fitness Association.
ASCA has recognised all my qualifications and has rated me as a Level 3 International Age Group Coach.
I teach Learn to Swim (LTS) and Adult lessons as well as train the Craighall Primary Junior Squad.
Swimming is my passion and is such a rewarding profession. I love children and there is nothing better than teaching a child the life skill of swimming