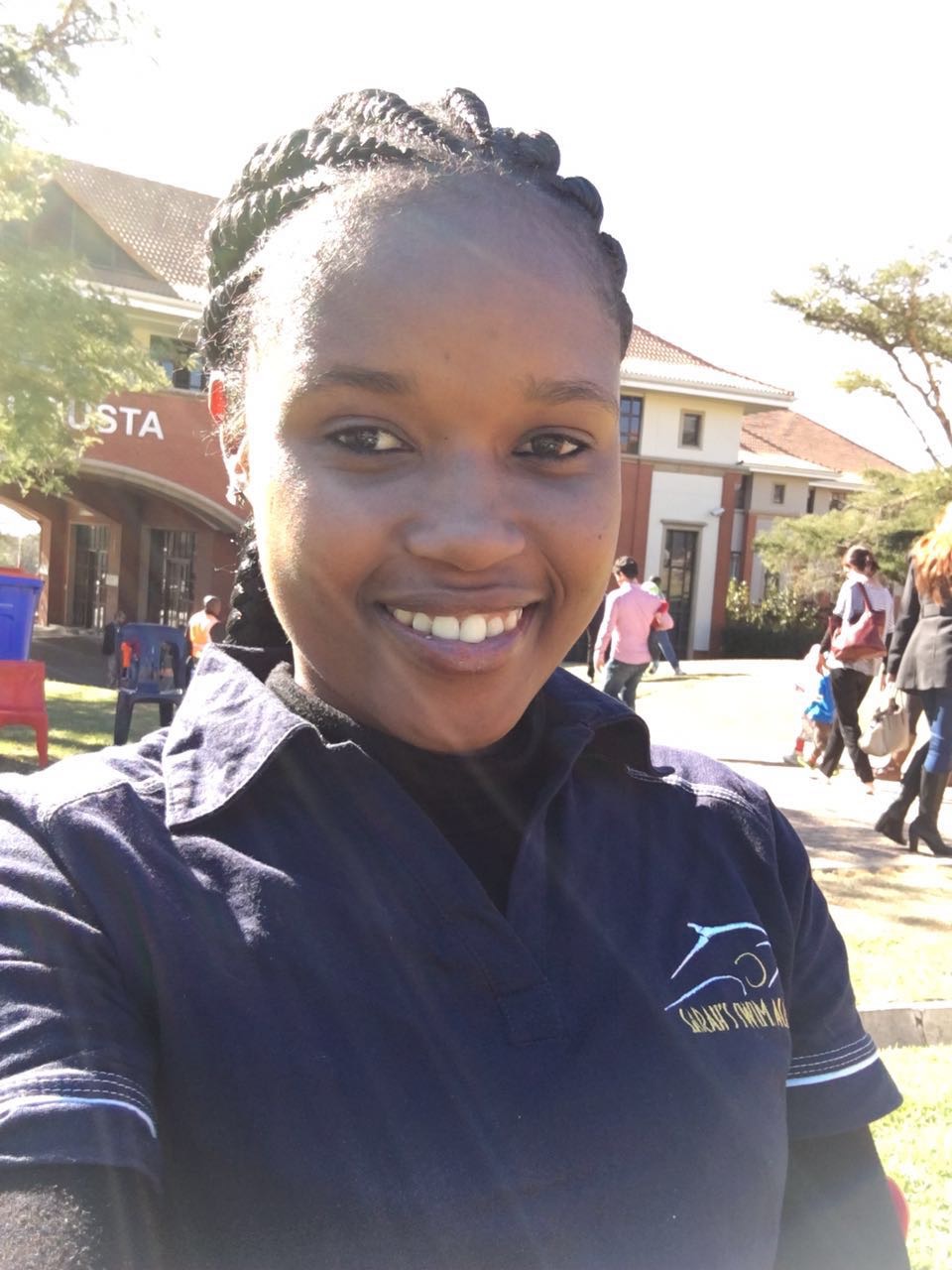 My name is Nonkululeko Mngadi. I began swimming at a very tender age of five and competed in numerous Level 1 galas.
My passion for teaching started when I joined the Learn to Swim (LTS) outreach programme coordinated by Central Gauteng Aquatics (CGA) in partnership with Swimming South Africa (SSA). Within the programme I dealt with physically challenged learners from different schools which made a huge impact in my life and how I view certain things. Working with kids brought me so much joy and passion for the sport simply because they are always eager to learn and their enthusiasm is very contagious.
After 3 years of teaching swimming I was then appointed to become a Provincial Liaison Officer (PLO) for Sedibeng in the Vaal district where I needed to drive the Learn to Swim (LTS) programme in the area. The title of being PLO also included managing a group of instructors and the entire programme. I am currently based at Swimming South Africa's (SSA) head office as a coordinator for Competitions & Disciplines.
I teach Learn to Swim (LTS) and Adult lessons on Saturdays.
I am a certified Lifeguard and Learn to Swim (LTS) Instructor and I have completed my CPR and First Aid Level 1 courses. I am insured through the South Africa Water Fitness Association.